We aim to take up on all challenges and overcome them to offer the best service and make your life easier. We have specialized our areas of expertise:
Selling,
Renting,
Evaluating.
To perform these actions with high-quality, we also developped skills in photography, home-staging and marketing. These skills help us answering the needs of the market with efficiency and professionalism !
Sell
We're always looking to have the perfect triangle between quality, time and cost: we look to offer the best service possible in our relations with you, and the client. We aim to sell at the earliest opportunity and at the right market's value, without compromising the quality.

To always respect this vision, we are flexible and always consider your requirements and expectations, as well as the potential clients'. We get involved in every step of the end to end process:
Evaluation of the property,
Files preparation (RU, PEB, soil certificate, etc.)
Professional pictures, Virtual 360° Tour, 2D/3D plans,

Dynamic Marketing both offline and online on Real Estate portails, social medias, etc.

Matching with our clients' database,
Guided tour, also outside of office hours,
Communications in English, French and Dutch,
Follow up of the sale compromis until the follow up to the deed of sale.
Rent
Our team's flexibility and dynamism are elements that produce a real efficiency to rent your property.
Our thirst for knowledge pushes us to constantly learn about new technologies and new regulations. We always look to optimize our ways of working.
For your property to be rented as fast as possible to the right price, we help you in the End-To-End process:
Advise through an evaluation of the property,

Professional pictures,

Dynamic Marketing on Real Estate portails and social media, etc.,

Matching with our clients' database,

Guided tour, also outside of "classical hours",

Rental contract redaction and registration.

Our agents are trilingual (EN-FR-NL) to ensure a smooth communication.

As the most important for you is to rent a place to tenants who keep it in a good state and pay in time, we check the solvency of the potential tenant.

We are used to work with expats and relocations as around 80% of our successful rentals are done with them (multinationals, European Institutions, Embassies, etc.).

Your needs, our priority.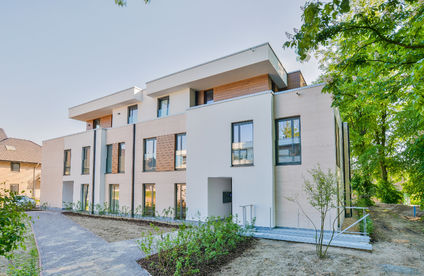 Homestaging
The concept of Homestaging aims to visually prepare and optimize your property to give it the best exposure possible on the market. We display the interior in a way that shows its full potential, whether it's seen in pictures, videos or during a visit.

This method improves the chances of a quick sale at a realistic price, since it will bring the property you put on the market to light !